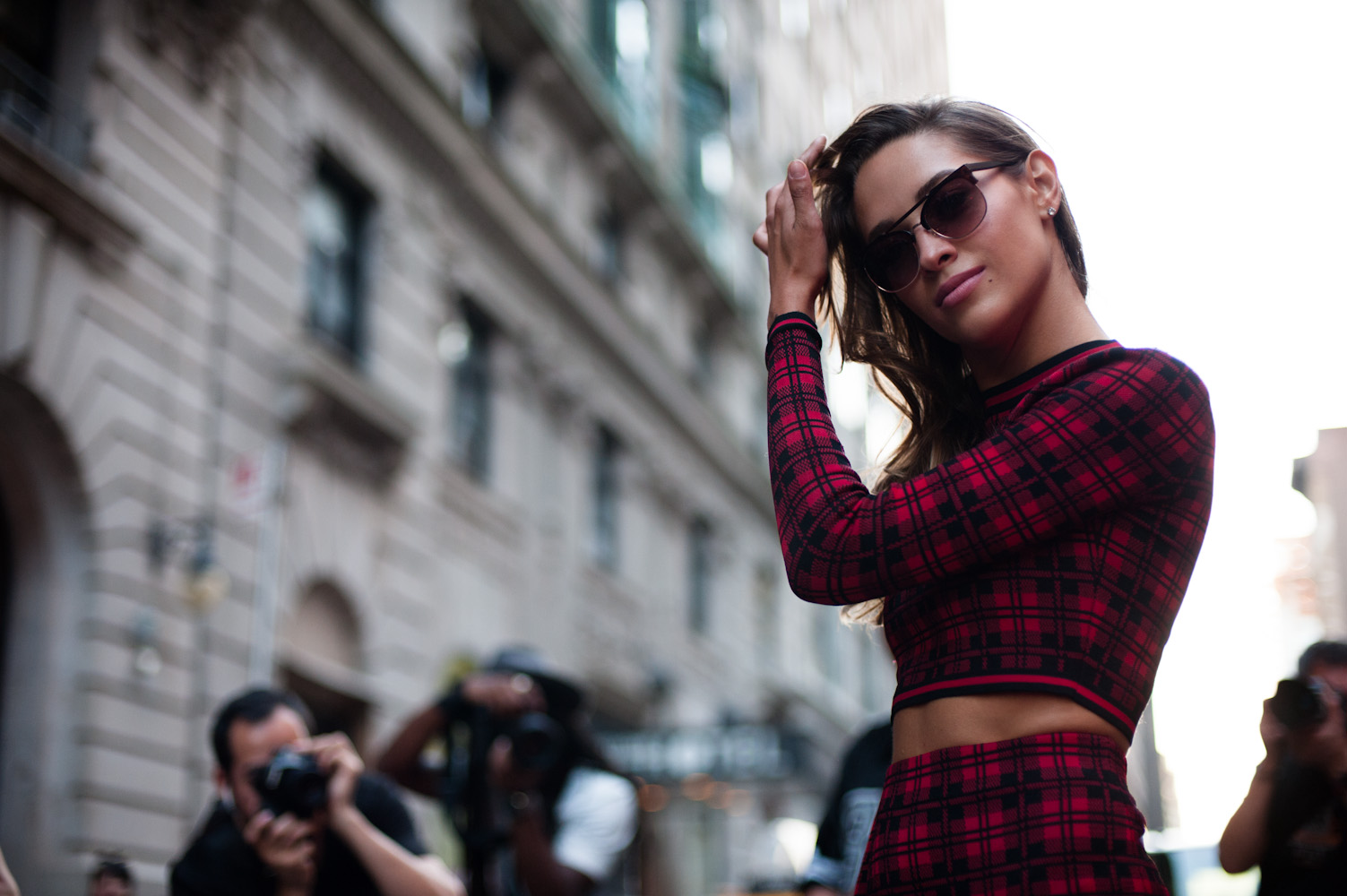 It was one of the craziest experience when i was rushing to Oscar de la Renta show in New York. I was running about 25 minutes late! New York is known to start shows late because they are all over Manhattan and the traffic is no joke. As i was getting close to the front of the Prince George hotel, where the show was taking place, I did not see anyone else rushing to the door. Instead, there was a sea of photographers that surrounded me trying to get a shot. So, i assumed that the show started and stopped to pose for them for a couple mins.
After a little shoot, i decided to ask if the show already started and the security at the door said: "No, hurry up!" As i ran in the room, I found myself right on the runway, all the guests already seated, patiently waiting for the show to begin. One of the girls from PR team quickly escorted me to the seat and as i was trying to catch my breath and understand what is happening the lights turned off, music started playing and we saw an opening number.
I was trying to get a couple of photos from the 2nd row as elegant ensembles were parading down the runway, I realized that every shot had red hair in it! It took me a second to realize that I am seating behind Grace Coddington and Anna Wintour…
Oscar de la Renta's spirit hovered in the ballroom, the collection was timeless and very special. I felt so honored to have had an opportunity to watch the show.
As we were exiting the hotel after the show, I was walking next to Anna Wintour who took of her sunglasses, looked at me and we smiled at each other…
Red and black cropped top and skirt (different)
Bag with fringe: here and a new favorite
Shoes: love this and this
Comments
http://www.rosenreckless.com/wp-content/uploads/2015/11/DOC1420.jpg
1000
1503
kseniamz
http://www.rosenreckless.com/wp-content/uploads/2017/04/logo3.png
kseniamz
2015-11-10 12:00:08
2017-04-08 22:27:37
Red and Black Ensemble at Oscar de la Renta